iFlash-Quad microSD Adapter. This Solid State Drive (SSD) would replace the old onboard Hard Disk Drive (HDD), requiring less battery usage while improving loading speed.
Special prying tool for iPod Classic. This is also listed in the iFlash store.
MicroSD Cards. Look for the info listed on iFlash site as to what cards would work well with the adapter. At the time of this writing, we bought two (2) pcs of Lexar 64GB microSD cards. There are two (2) remaining slots, which we might use some time in the future.
Replacement battery
The original plan was to have the iPod up and running again before our first international trip together, scheduled on mid-June 2019. We would stock-pile on playlists and listen to them on the plane for the two-something hours of flight to Taipei.
Of course, we junked that plan in quiet unison. The role of the iPod, while it has surfaced, had not been fully realized, not with its upgrade parts still not coming together. My reasons for not facing this project for some time now should be incredible, and some of them, familial in nature, are; however, it took a few more weeks past our Taiwan travel before I, a self-appointed repair-person, got to finally sit down with the tools and parts and do what I had been intending to do in months before.
If we were to include in the process the time we had to wait for the items to be delivered, then this whole fiasco lasted about three months, including the time Ohio spent in lethargic limbo. Life happens, and sometimes things get less exciting even on those we thought we're truly passionate about.
Upgrading Isya's iPod turned out to be a success, of course, but as the title implies, the state in which it has been put in now is below standard. Look: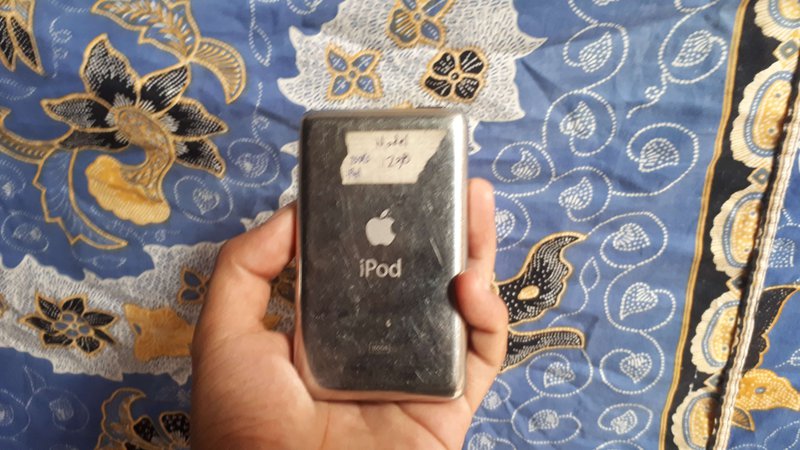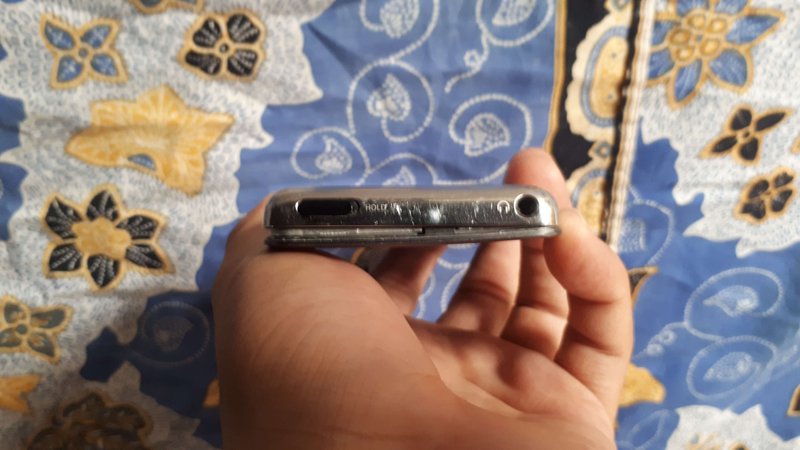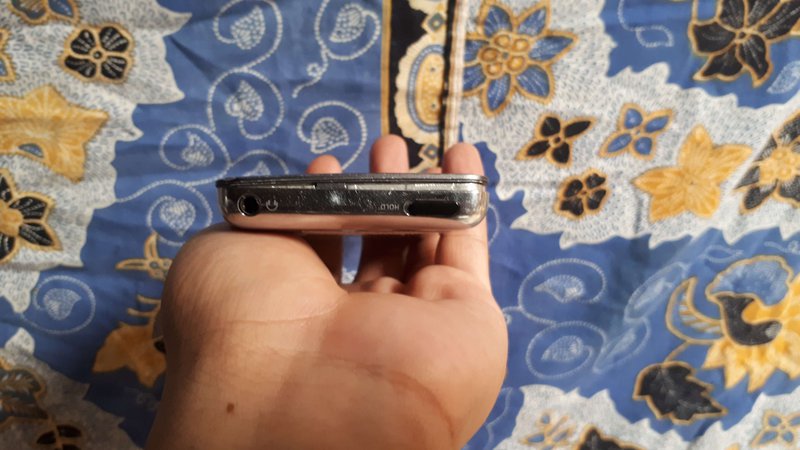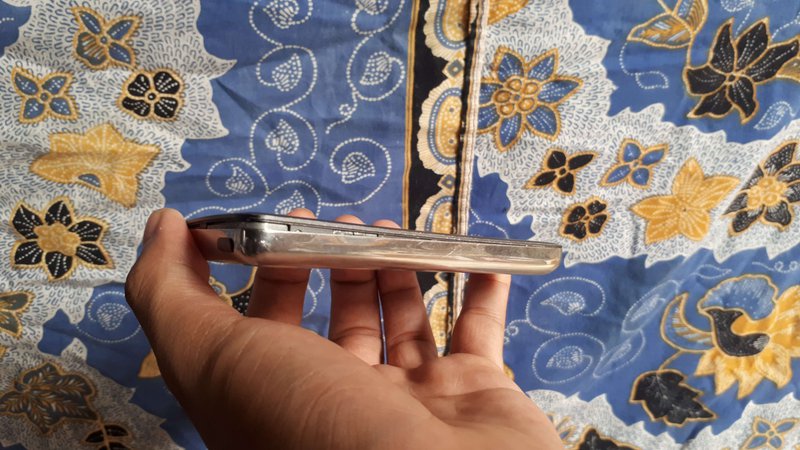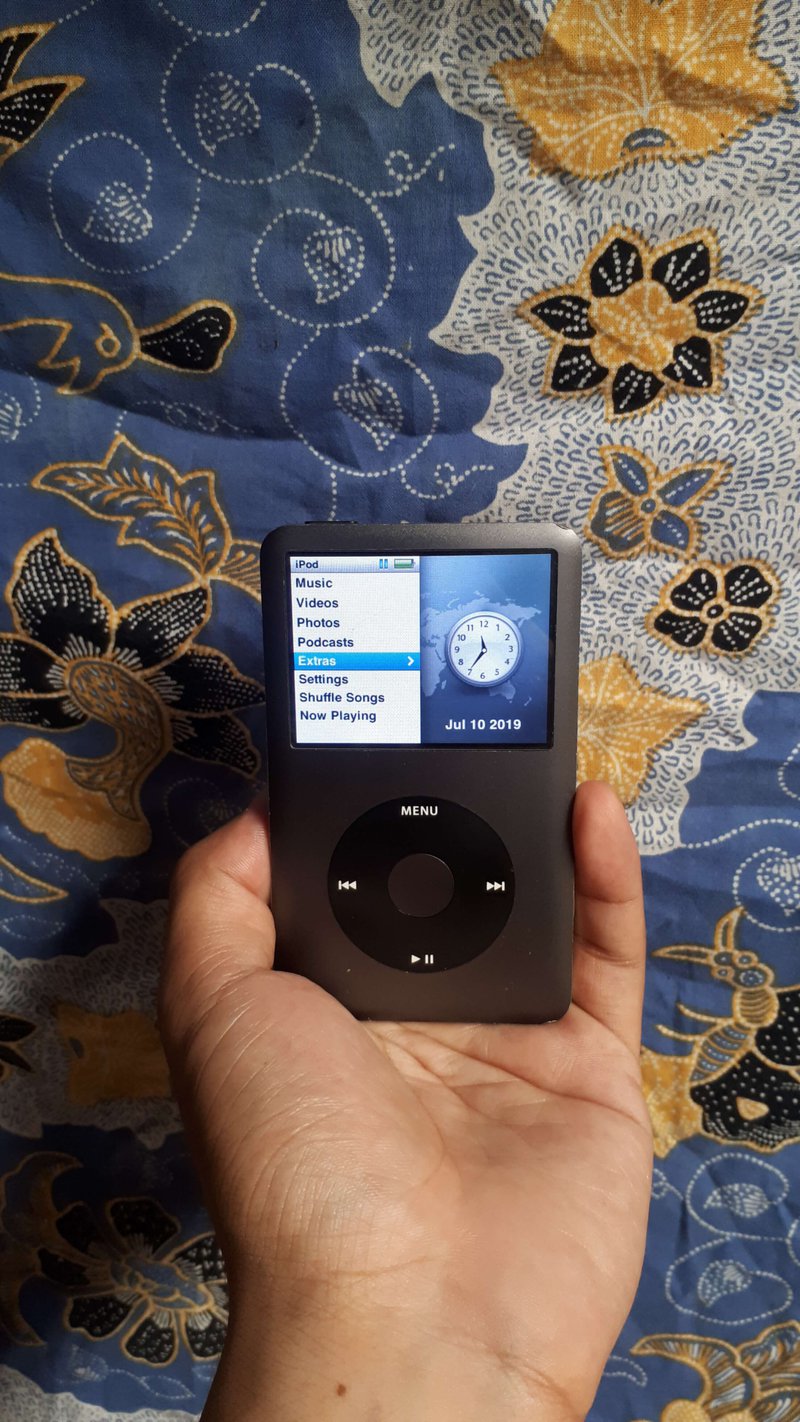 We can't figure out what's blocking the components inside, preventing a complete close of the back panel. It could be brute-forced to close, but we reckon this might damage the LCD screen, or pierce the battery, or what-have-you. We'd like to think that we did all the steps correctly, but Isya commented that it could be that the battery used was an ill fit for the the iPod.
A proper repair guy would retrace the steps he did to figure out what went wrong where, but I think troubleshooting is better saved for the future as a separate endeavor.
But it isn't stupid if it works, right? This iPod lives on, then. -o)-
Go back to Index